Abstract: International Training Workshop on Resource & Environment Scientific Data Sharing and Disaster Risk Reduction Knowledge Service al...
International Training Workshop on Resource & Environment Scientific Data Sharing and Disaster Risk Reduction Knowledge Service along the Belt and Road was held online from October 28th to 31st, 2021. This training workshop was organized by the team of Disaster Risk Reduction Knowledge Service (DRR) of International Knowledge Centre for Engineering Sciences and Technology under the Auspices of UNESCO (IKCEST). And 21 trainees from 6 countries including Pakistan, Russia, China, Nepal, Eritrea and Rwanda registered. The training workshop aims to promote the sharing of resources and environmental data along the "Belt and Road", establish resources and environment data sharing system to serve cooperation in larger scope, and improve the ability of disaster risk and reduction knowledge services.
Dr. Chang Liu, director of Division of International Cooperation, IKCEST, Prof. Tianhua Hong, executive director of China-Pakistan Joint Research Center on Earth Sciences (CPJRC), Dr. Ming Zhang, Deputy Director of the Foreign Cooperation Office of Institute of Geographic Sciences and Natural Resources Research, Chinese Academy of Sciences (IGSNRR, CAS), Assistant Executive Director of Alliance of International Science Organizations (ANSO) Secretariat Likun Ai attended the opening and closing ceremonies and delivered speeches. Prof. Juanle Wang executive director of IKCEST-DRR, presided over ceremonies. Focusing on the themes of "resource and environmental data sharing" and "disaster risk reduction knowledge service", this workshop organized 21 reports including: "UNESCO's contribution to DRR and resilience-Focusing on AI and Nature based solution", "Strategies for Strengthening International Collaboration on Disaster Risk Reduction on the Belt and Road", "Big Earth Data in Support of LDN tracking", "A Flood and Drought Monitoring and Forecasting System over China", etc. Additionally, 2 questionnaires and 1 online examination were conducted.
The training workshop was hosted by IKCEST and CPJRC, organized by IGSNRR, CAS, Institute of Mountain Hazards and Environment, CAS, and supported by Integrated Research on Disaster Risk International Programme Office (IRDR IPO), ANSO, National Earth System Science Data Center and World Data Center for Renewable Resources and Environment (WDC-RRE).
The trainees gave feedback on the training course and questionnaire survey after the workshop. They found that the training course was rich in content, which was very helpful to establish and expand the knowledge service cooperation in the "Belt and Road" countries.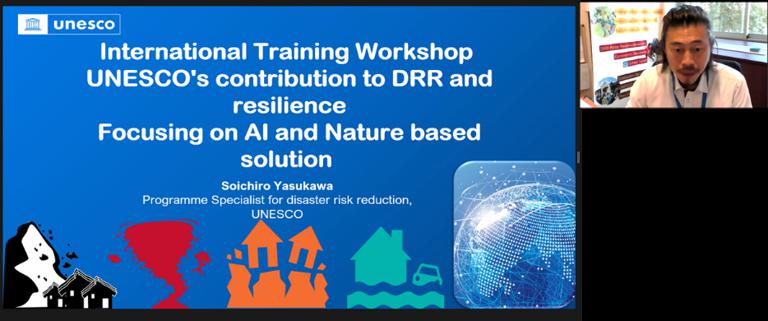 Figure 1: Online lecture by Mr. Soichiro Yasukawa
Provided by the IKCEST-DRR team